The SaaS industry has grown from $31.5 billion to an estimated $208 billion in just seven years.
With such rapid expansion, your SaaS company needs drastic action to stand out and attract customers. This means link building.
But how do you find the best saas link building services with a proven track record, and ability to deliver quality content marketing and link building services?
Read on.
The Top 6 SaaS Link Building Services for 2023
Smash Digital is a premier SaaS link building agency specializing in tailor-made solutions for tech companies.
Founded by Travis Jamison, it has developed and refined a comprehensive approach to SEO, focusing on quality, relevance, and innovation.
Here's what they offer.
Expert Link Building: The seasoned Smash Digital link builders utilize a variety of tactics like guest posting, broken link building, and resource page link building.
Cutting-Edge Strategies: High-quality guest posting and broken link building, all underpinned by thorough research and relationship-building.
Transparent Reporting: Real-time reporting and detailed analytics on link building campaigns, providing insights into backlinks, domain authority, etc.
Client Support: Dedicated account managers and 24/7 support, ensuring responsive and customized care.
Scalable Solutions: An affordable and scalable link building process that can be customized and grown according to each client's needs, suitable for startups to large corporations.
Ethical Approach: Commitment to ethical white-hat techniques, avoiding link farms and other questionable methods. They focus on high-quality, relevant links, ensuring no harm to clients' SEO performance.
In addition to a team with over 50 years of combined SEO experience, and a robust record of substantial revenue increases for clients, they have success stories like this one: Smash Digital increased a SaaS client's revenue by 332%.
Smash Digital stands out as a reliable partner for businesses looking to enhance their online presence. Their unique blend of innovative strategies, customer-centric services, ethical commitment, and track record of success makes them a top choice for SaaS companies seeking to grow their business.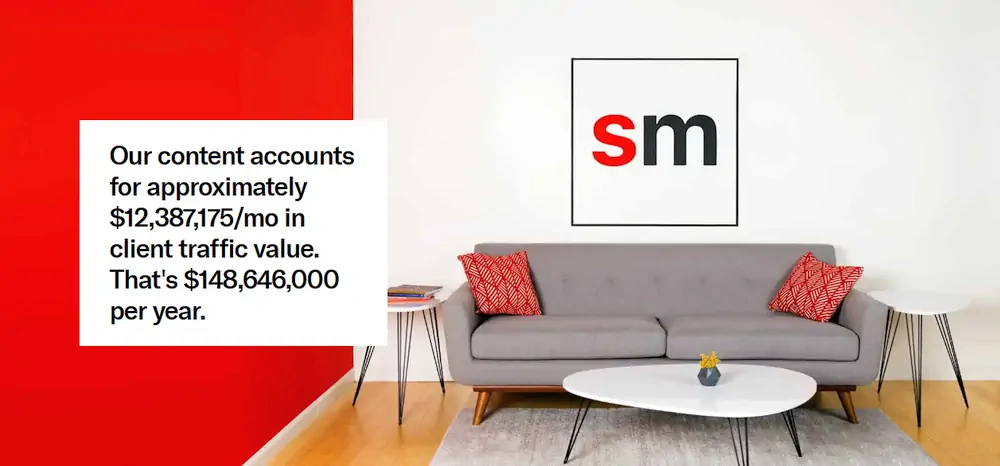 Siege Media is a leading SEO and link building agency founded in 2012, specializing in SEO services, link building, copywriting, and web design.
With a proven track record in the SaaS industry and a focus on quality and innovation, they have become the go-to choice for many renowned clients.
Siege Media is renowned for its high-standard link building services, offering:
Customized strategies tailored to your industry and goals.
Content creation that aligns with your brand and attracts links.
Outreach to reputable websites to secure high-quality links.
Regular reporting to track the success of your link building campaign.
Tailored link building process for startups to large enterprises.
Siege Media offers clear and flexible pricing options:
Packages ranging from $2999 for 8 links to $14999 for 40 links per month.
All-inclusive pricing with no hidden fees.
Custom pricing for larger or ongoing projects.
Success Stories
Siege Media boasts countless success stories, having worked with clients like Instacart (350% organic traffic increase) and Zendesk (94% organic traffic growth).
Here's a case study of when they helped Statrys add $518,801/mo in traffic value in 6 months.
Siege Media's combination of expertise, adaptability, transparent pricing, and a proven track record makes them a great partner for your SaaS link building needs.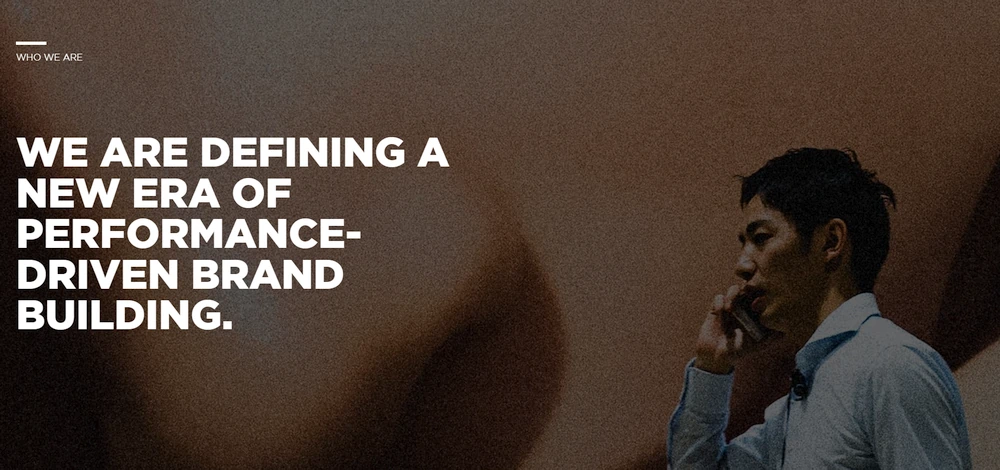 iProspect is recognized as one of the leading SaaS link building companies.
Founded in 1996 by Jerome Spiral and Rahul Nambiar, it's now part of Dentsu Inc, operating globally with over 4,000 employees. With experience in digital marketing and strong global insights, they offer customized and innovative link building strategies.
Their link building services include:
Guest posting on industry related sites
Broken-link building and other link building strategies 
Creating link-worthy content on your sites
Influencer collaborations and relationship building
Best of all, with their vast resources, they're able to take on even the largest clients.
iProspect has a proven track record, with successful campaigns for clients like Budweiser and General Motors. For example, their ad campaign for Elgiganten's ever growing online catalogue resulted in 177% Conversions +61% ROI. They have significantly improved search engine rankings for numerous clients and have been praised for their exceptional customer service.
They commit fully to ensure that your paid search strategies go beyond just meeting KPIs and focusing on common keywords. They effectively integrate your search efforts with online and offline media and use all available data sources, be it CRM data or third-party audience data.
HARO stands for Help A Reporter Out. This is truly one of the most useful tools when it comes to high-quality link building.
It was created in 2008 to connect reporters with reliable sources across a variety of industries, hence giving you the perfect opportunity to get a high-authority link that pours nice link juice into your site.
The HARO Process
Starting with HARO is quite easy, although seeing your link building efforts bring results might take longer. You just need to create an account on the website, clearly outlining your expertise niche or categories.
The bright side? Registering is free.
The not-so-bright side? Like I said, landing high-quality links does not happen overnight.
Once you have created your account, you may choose to receive separate emails specifics to your niche or a master email containing all the requests from different journalists that are looking for quality quotes to put on their articles.
Our advice is that you write clear replies, showing your own personality and style and letting the reporter know why you will be a good source to quote in their article. There's no guarantee your response will be chosen and if they do, sometimes it takes a while to get a reply.
Even if it may be time-consuming and chances may be low, it's a great opportunity to land white hat backlinks from very reputable media.
North Star Inbound is a leading SaaS link building company founded by Nicole DeLeon in 2015.
Specializing in creating high-quality content and link building strategy, the company offers various services, including link building, digital PR, content creation, and promotion. With a team of 18 experts, including writers, editors, SEO specialists, and digital PR experts, they provide tailored solutions to SaaS companies.
What they bring to the table:
Proven Track Record: Demonstrated success in helping numerous SaaS companies increase their online presence, organic traffic, and domain authority.
Data-driven Approach: Their holistic and data-driven methodology combines search intent analysis and AI, focusing on long-term success.
Transparency: Transparent processes and pricing.
Industry Recognition: As an award-winning agency, they have been recognized by publications like Search Engine Journal and Moz.
SaaS Focus: Deep understanding of the SaaS industry, crafting content that resonates with the target audience, and building relevant, high-quality links.
Value Delivery: They offer increased traffic, visibility, sales, revenue, trust, and credibility, with a case study showing a traffic value increase from $100,000 to $3.5M in just 8 months for an online gaming company.
A notable link building case study is Preply, where North Star Inbound created 4,000 inbound links in 20 months, resulting in a 41% increase in traffic.
Their services span link building outreach, guest blogging, broken link building, resource link building, digital PR, content promotion, and SEO services. With transparent processes, unique strategies, and industry recognition, North Star Inbound has positioned itself as a top choice for B2B SaaS companies looking to improve their online visibility and achieve growth.
Minuttia is a link building company specializing in B2B SaaS businesses.
Founded by George Chasiotis, the agency offers tailored solutions in content marketing and SEO, specifically focusing on the unique needs of the SaaS industry. Their expertise in the field has led to notable success, resulting in 100K total monthly organic visits and a 123.7% increase in organic growth for their clients.
Minuttia has worked with renowned clients like Viral Loops and Respona and their work has been marked by striking statistics. For example, they helped Respona grow from 0 to 100K monthly organic visits within 26 months. Other clients have seen a 63% increase in organic traffic and a 47% increase in MRR over a 12-month period due to Minuttia's strategies.
Their services for SaaS companies are extensive, including:
Tailormade client-specific approach
Experimentation to enhance processes
Sustainable growth
Content strategy
HARO (Help a Reporter Out) link building
Streamlining and optimizing the link building process
Minuttia's approach to content creation and strategy is data-driven and based on thorough research. This method has contributed to success stories like a 65% increase in referral traffic and a 44% increase in organic traffic for certain clients.
The company also stands out in avoiding common mistakes like buying links or focusing on quantity over quality. They take a thoughtful, strategic approach that builds a strong foundation for their clients' SEO and online reputation.
Investing in Minuttia's services offers benefits such as industry expertise, conversion rate optimization, access to cutting-edge technology, and securing links from high-domain rating sites.
In short, Minuttia provides a reliable, effective, and innovative link building service designed to take B2B SaaS businesses to the next level. Their proven track record and compelling statistics testify to their ability to turn good content programs into best-in-category ones.
What Even is SaaS Link Building?
Link building is the process of acquiring backlinks to improve the SEO visibility of your SaaS website. Backlinks, or inbound links, are links from one website to another.
They act as research citations, informing readers and search engines that your web content is informative and relevant to the search topic.
To succeed in link building, you need to focus on quality rather than quantity.
Aim for high-quality, authoritative websites to link back to your SaaS site. By securing these valuable backlinks, you can boost your website's credibility, organic traffic, and search engine rankings.
Some effective link building strategies include guest blogging, creating high-quality content that naturally attracts links, and reaching out to industry influencers for collaboration or mentions.
Relevance of Link Building in SaaS
Link building holds particular relevance for SaaS businesses for several reasons:
SaaS products often require substantial trust from users, especially when they involve handling sensitive data or critical business processes. Quality backlinks can help establish this trust with your audience.
An improved organic search ranking can help your brand maximize visibility, making it easier for potential customers to discover and explore your SaaS offerings.
A strong backlink profile supports long-term organic growth and increases the likelihood of attracting sustainable, high-quality customer relationships.
By focusing on a well-executed link building strategy, you can see sustainable gains in your SaaS business's search engine rankings, traffic, and brand recognition. As opposed to paid advertising, it's also a sustainable long-term solution.
Implementing the right tactics and consistently building relevant, high-quality links will ensure your continued growth in the competitive SaaS industry.
Major Benefits of Link Building for SaaS Companies
Here are the major benefits of link building for SaaS companies.
Boosts Your SEO Rankings
SaaS link building services specialize in acquiring high-quality, relevant backlinks for your site, which can increase your domain authority and improve your overall visibility on search engine results pages.
Drives Targeted Traffic
Because these services concentrate on obtaining backlinks from relevant sites within your industry, the visitors that come through those links are more likely to be interested in your products or services, which means increased revenue for your business.
Builds Relationships
By reaching out to influential websites, bloggers, and editors, link building services can build a network of connections that not only assist in gaining backlinks but may also lead to future collaboration and partnership opportunities.
SaaS Link Building Services: Buyer Beware
Here are some things to be aware of when outsourcing to a SaaS link building company.
Hidden Costs
Many quality link building services come with hefty fees, and there might be extra charges for additional features, premium platforms, or if you require support beyond the basic offerings. Only deal with reputable, transparent providers.
Black Hat Techniques
Some services might use so-called "black hat" techniques, such as paying for links or engaging in spammy practices. These methods only work in the short term and will eventually lead to penalties from search engines, potentially tarnishing your brand's reputation.
Low Quality Content Marketing
Low-quality content or misleading information can negatively impact your credibility and erode trust with your audience. Ensure that any content promoted through a link building service aligns with your brand values and maintains a high standard of quality.
Best SaaS Link Building Techniques
High-quality link building strategy requires a special approach. Here are some techniques to look out for when looking at SaaS link building agencies.
Outreach Services
Outreach services focus on connecting with relevant influencers, bloggers, and site owners within your niche. By leveraging these relationships, you can earn high-quality backlinks that boost your online presence and improve your search engine rankings.
Content-Based Link Building
Quality content is crucial for successful link building, and content-based link-building services can help you achieve just that. Working with a SaaS link-building service that specializes in content creation ensures that your content not only meets industry standards but also engages your target audience in meaningful ways.
Some popular content formats for link building include:
Case studies: Showcasing your success stories in a detailed manner can attract links as others in the industry reference your work.
Infographics: Transforming complex data into visually appealing infographics can help you earn links from various sources that find your content valuable.
Resources or tools: Creating unique, industry-relevant resources or tools can provide value to your target audience and attract backlinks from authoritative sources.
Guest Posting Services
Guest posting is a tried-and-true method for generating high-quality backlinks. It will help you create engaging content on popular sites within your niche, ensuring your content reaches your desired audience, and as a result, generating the quality backlinks you seek.
What to Look For In SaaS Link Building Agencies
When selecting a SaaS link building service, it's essential to consider several critical factors.
Quality of Links
One of the most important aspects to assess when choosing a SaaS link building service is the quality of links they can provide. High-quality, relevant backlinks significantly impact your site's search ranking, so ensure the service provider focuses on:
Relevance: The links should come from websites related to your industry or niche.
Authority: Aim for links from authoritative domains – those with higher domain authority scores typically carry more weight.
Diversity: Your backlink profile should include a variety of sources to avoid appearing spammy to search engines.
Budget Considerations
When evaluating a link building service, it's essential to factor in your budgetary constraints. Generally, you'll encounter three pricing models:
Pay per link: You pay for each link obtained by the service provider, usually with set pricing tiers depending on the quality or authority of the link.
Monthly retainer: You pay a consistent fee for a set number of links or hours of work each month.
Project-based pricing: You hire the service for a specific project and agree on a flat fee upfront.
Consider your budget and goals to determine which pricing model may be suitable for your SaaS company.
Portfolio of Past Clients
Examine the link-building service's portfolio of past clients. This allows you to assess the provider's experience and expertise in your industry or niche. Ask for the following information:
Experience with SaaS clients: Ask for case studies, testimonials, or any indication of success with similar companies to yours.
Sample case studies: Look for testimonials, success stories, or specific metrics that demonstrate their capabilities.
Client list: Request a list of previous or current clients to gauge the service provider's credibility and relevance to your industry.
Client retention rate: A high retention rate usually indicates the service provider is capable of delivering consistent results.
By evaluating a SaaS link building service based on the quality of links, budget considerations, and the portfolio of past clients, you can increase your chances of finding the right provider to help boost your site ranking and achieve your desired outcomes.
Your Turn
In the rapidly growing SaaS industry, employing effective link building strategies is crucial for boosting your website's search engine ranking and ensuring success. As you explore various link building services, consider those that specialize in the SaaS space to meet your unique needs.
Check out the services we discussed, see what fits best for your business needs. Remember, a strong online presence can make a real difference.
Ultimately, investing in the right link building service will pave the way for increased visibility, higher search rankings, and ultimately, the success of your SaaS company.
Start today, improve your site's ranking and visibility. Your online growth is worth the effort.